A control in Impero helps to give control responsibles clear, step-by-step instructions. With design elements similar to a questionnaire, you can require control answers in a pre-defined format (e.g., Confirmed/Not confirmed) and demand necessary evidences.

How do I create a new control?

1. Go to "Control Management"

.
2. Click on "Create new control"

in the upper right corner.
3. Provide your control with a name, a control description and other details.
4. Set the recurrance, notification dates and other schedule details for the control (Figure 1).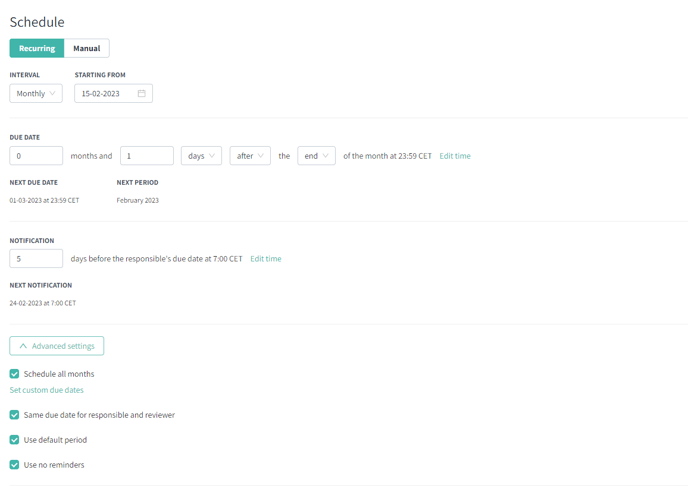 Figure 1: Schedule your control.

5. Go to the assignee section (Figure 2), and add a responsible user to the control. You can also assign a reviewer and a 2nd reviewer.

Figure 2: Assign responsible.

6. Go to the design section (Figure 3), and design your control using one or more tasks. Simply click on the tasks you want to add.

Figure 3: Design your control with tasks.

7. Click preview to get a view of the control you have created.

8. Finish your creation by clicking save.