Set up your tag library
What is a tag?
A control tag serves to
A. Categorize controls by control attributes
B. Tailor reports through filtering data by assigned tags
C. Search for controls by tags in Control Management
Quickstart: Create your individual tags
Click on "Add control" in a control program or "Create new control" in the control module.

Click on "Manage tags" in the details section.

Click on "Edit" in the upper right corner.
Scroll down on the left to add a tag category. Then, create the tags (or tag attributes) on the right.
Complete by clicking on "Done Editing".
Assign corresponding tags to the control by ticking the box in each category. You can make multiple choices per category.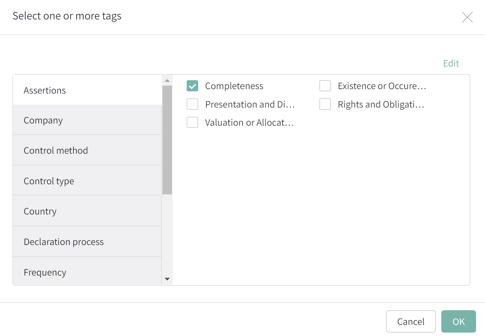 Examples for tags:
Tag category (tag attribute 1/ tag attribute 2/ etc.)
Control category (Preventive/Detective)
Control automation (Manual/Semi-automated/Automated)
Control type (Key/Supporting)
Control frequency
Country
Company
Region
Check out an extract of a country report created using tags: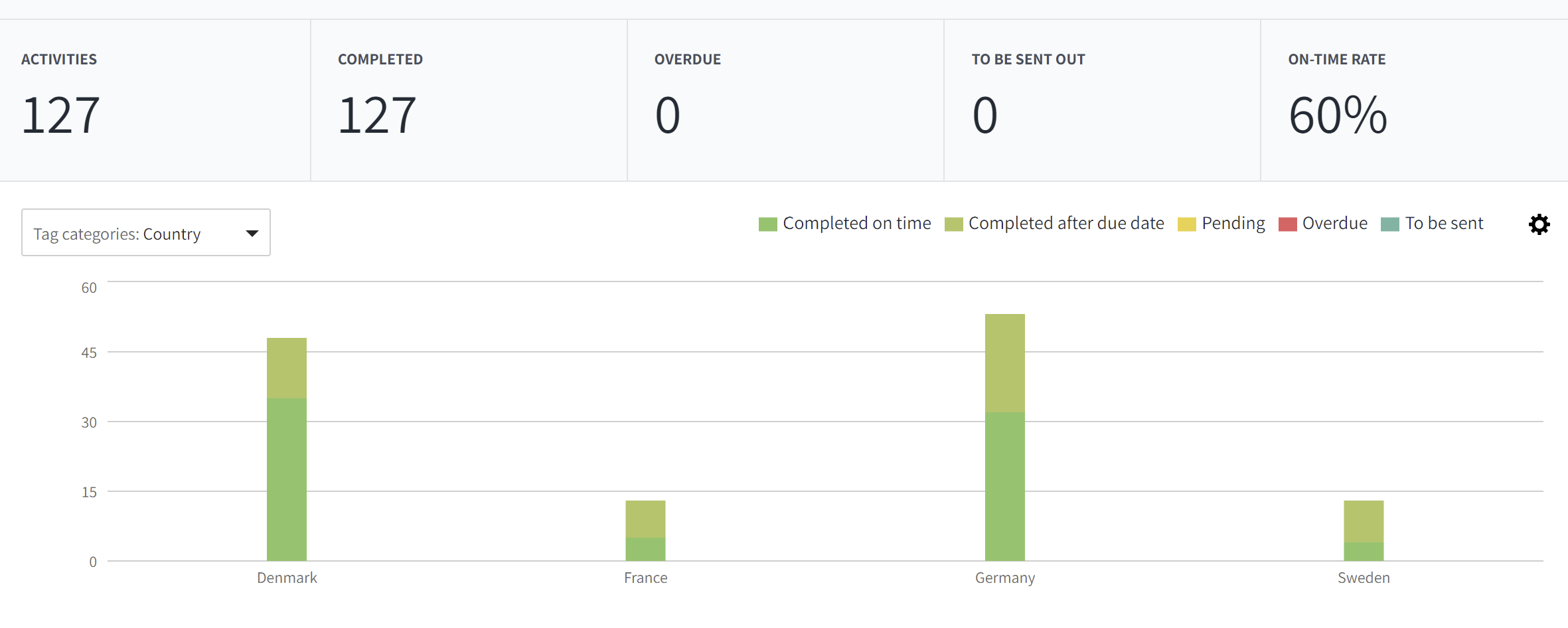 Note: You need the role Administrator or a Tag Administrator to create and rename tags. Lean more here.
Learn more:
How to filter data with tags in my reports?
What kind of reports can I create?