You can perform the assigned control in two different ways:
Via e-mail notification:
If you are assigned to a control, you receive an email with a link to the control you need to perform.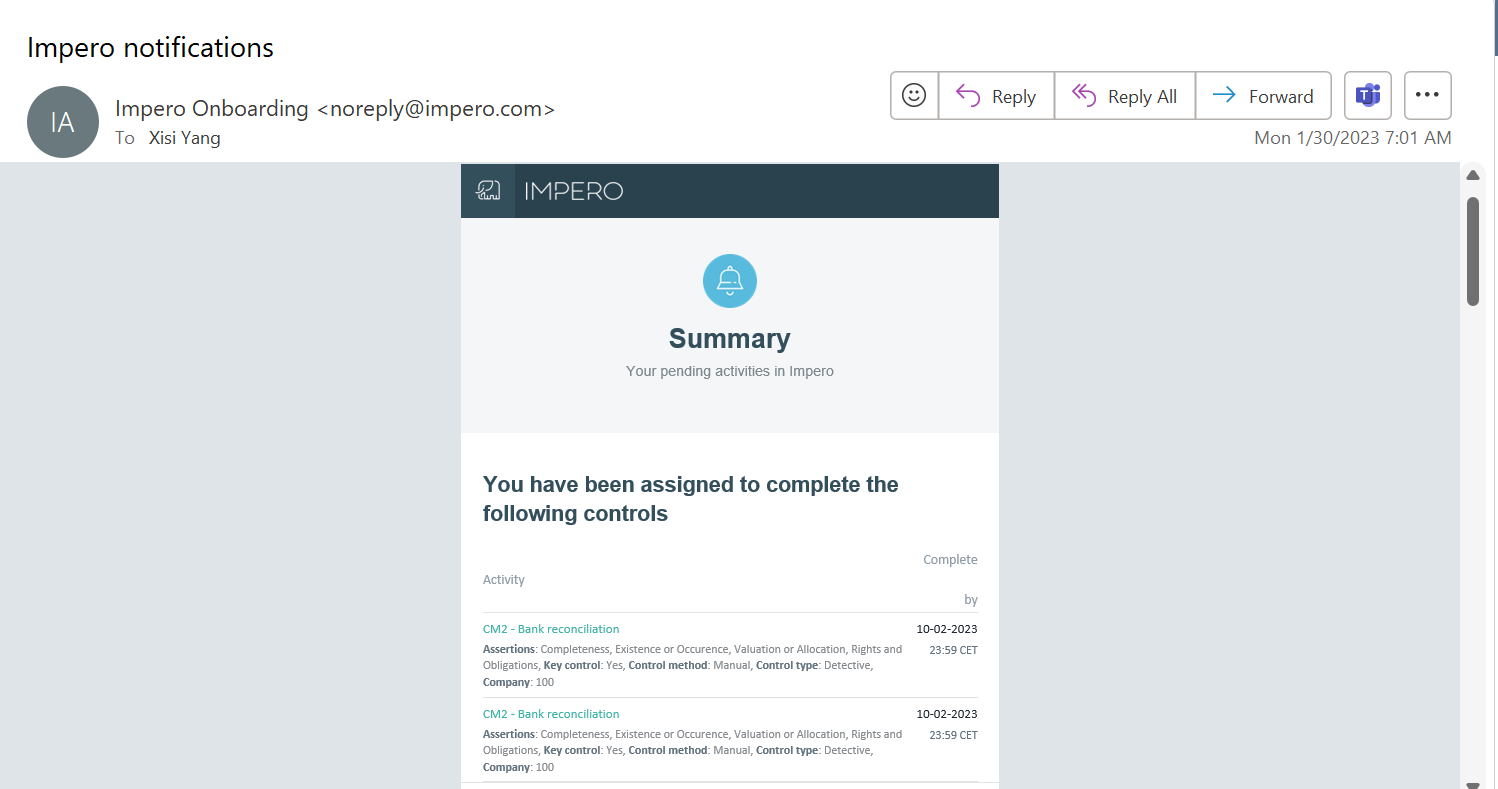 Click on the control name such as "CM2 - Bank Reconciliation" to perform the control you are assigned to.
Login with your username (e-mail), if login is required.
You do not necessarily need to login to Impero to perform/complete a control. If login is not required, you will access the control directly.
Log into the Impero environment:
If you are assigned to a large number of controls, you may choose to login at Impero to get a complete list of the controls assigned to you. Please note, that this will require a login to Impero.
Login at Impero with the URL xxx.impero.com (xxx is your organization's name).
Click on "Your pending actions" to get a list presented of controls assigned to you.
Click on the control title to perform the control.
Color coded set-up.
The task you are assigned to perform will be in the color blue (Figure 1).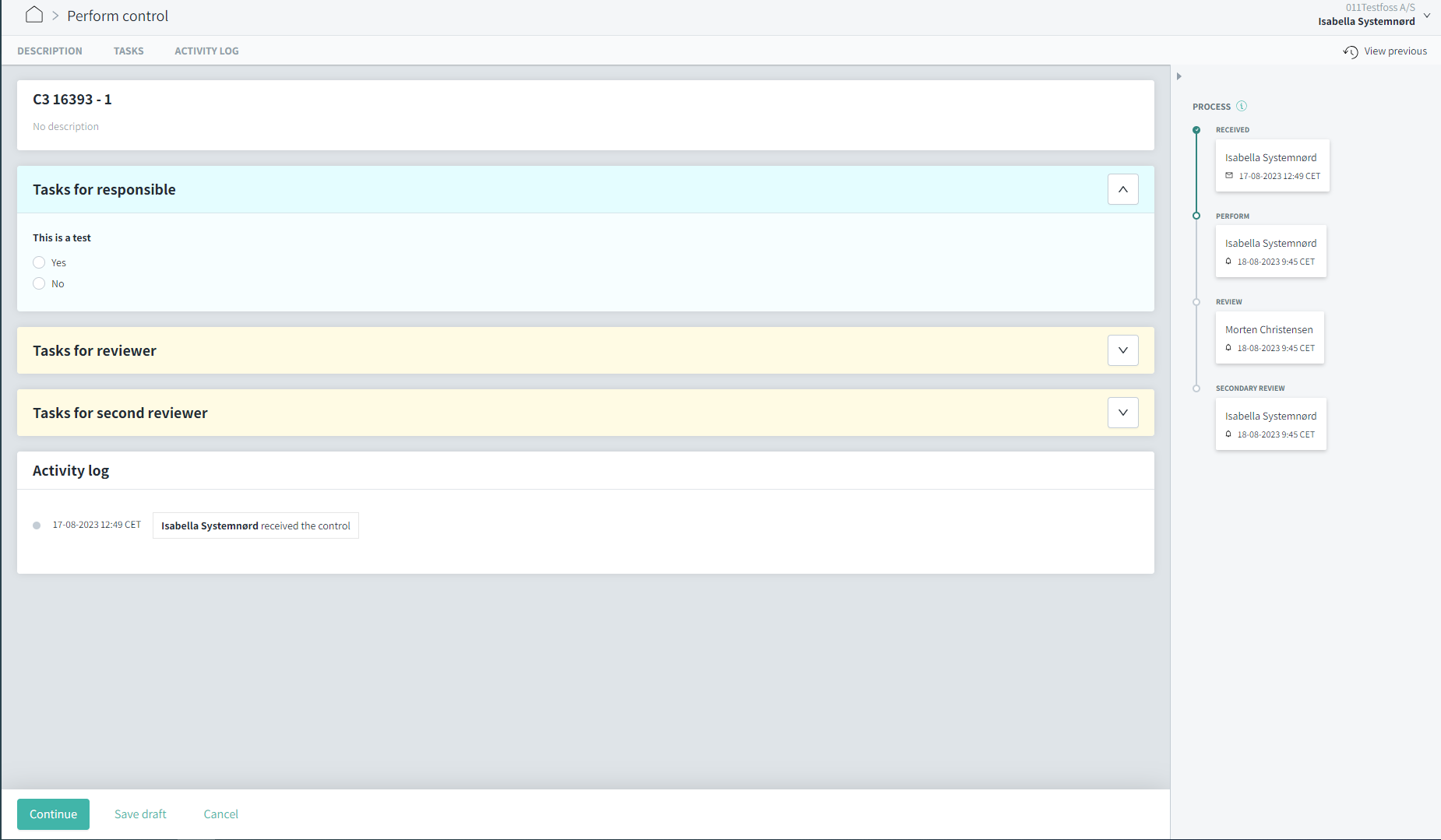 Figure 1: Color coded Perform & Review page.

Tip! Click on the continue button

to leave a comment for the reviewer, and submit your control!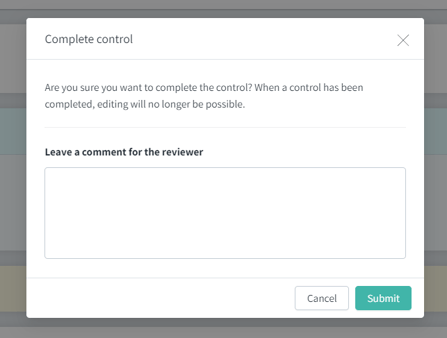 View previous performed control:
If the control is on a schedule and you have performed the control before, you can click "View previous"

in the upper right corner (Figure 1) when performing your control, to see your previous answers for a recurring control.
Tip! Only half-finished the control? You can save the draft without submitting and continue later, by clicking "Save draft" in the lower left corner (Figure 2).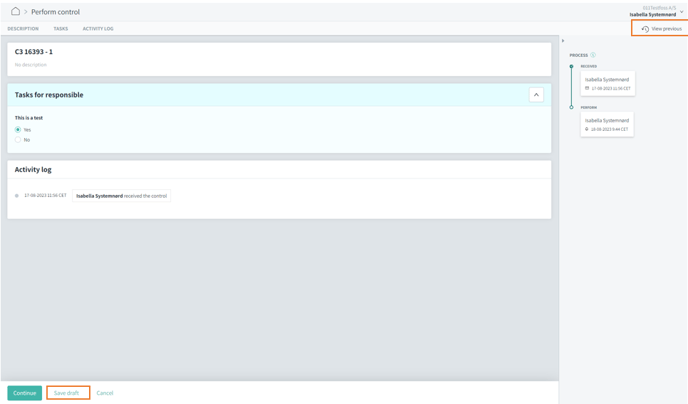 Figure 2: View previous and save draft.
Learn more:
Do you need to perform a review on the control? Go to How do I perform reviews on controls?
Do you need to re-open a completed control? Go to Correction needed: How can I re-open a completed control?