Get your data ready for tailored reports and meaningful results
Before you can do any of the following, you must create an API key to get access and install the Power BI connector which enables Power BI to fetch data from Impero.
You want to import relevant data tables?
Depending on the type of report you want to create, select the relevant data tables in the Navigator. You are able to extract data for which you have access to in Impero.
You only have to go through this step once. If you want to update the data click on the "Refresh" button in the Home tab.
Tip! It does not hurt to select more tables than what you need, but you can always get back to this point and get more tables if needed.
You want to get an overview of your data?
Unfold "Fields" and you will see the tables that you have loaded in.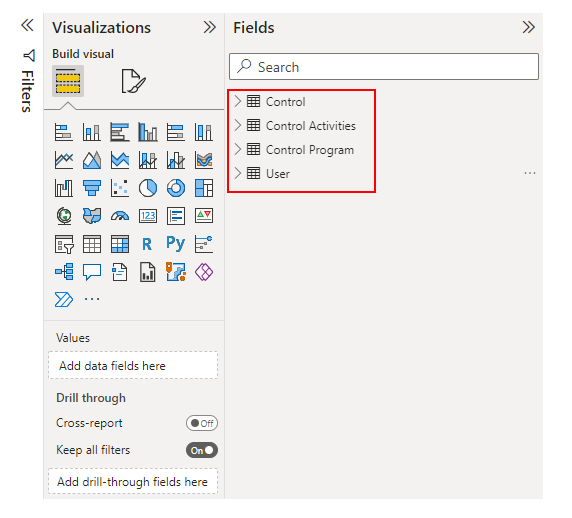 Dataview:
If you want to explore the tables click on the "Data" button at the left sidebar. You will see the data inside of each table.

Relations: You can see how your data tables relate to each other. Especially, relations are important from a filtering perspective, e.g. you only want to see control results from a certain process area for the last month.
To explore the relations click on the "Model" button at the left sidebar.
Note: If there is no relationship, you can't do the filtering. When you extract data from Impero using our API key, relationships between the data tables are already established.
Unfold all data you need
Tip: Not all data tables are unfolded and ready for reporting automatically, you need to complete few steps to prepare them, such as for control tags and time periods.
1. To add control tags, right click on "Control Activities" under fields. Then select "Edit query".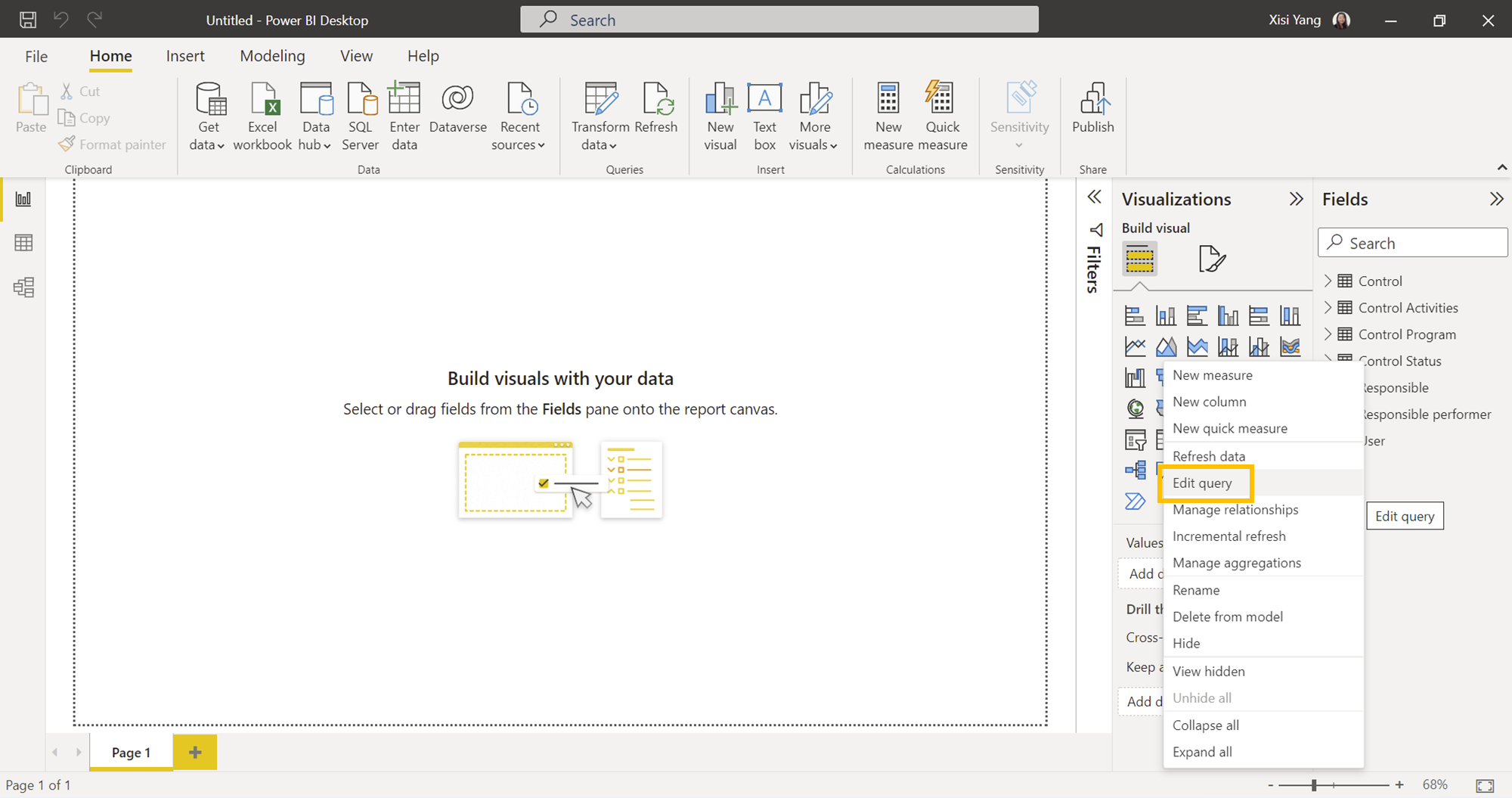 2. Scroll to the right and click on

in the column "Tags".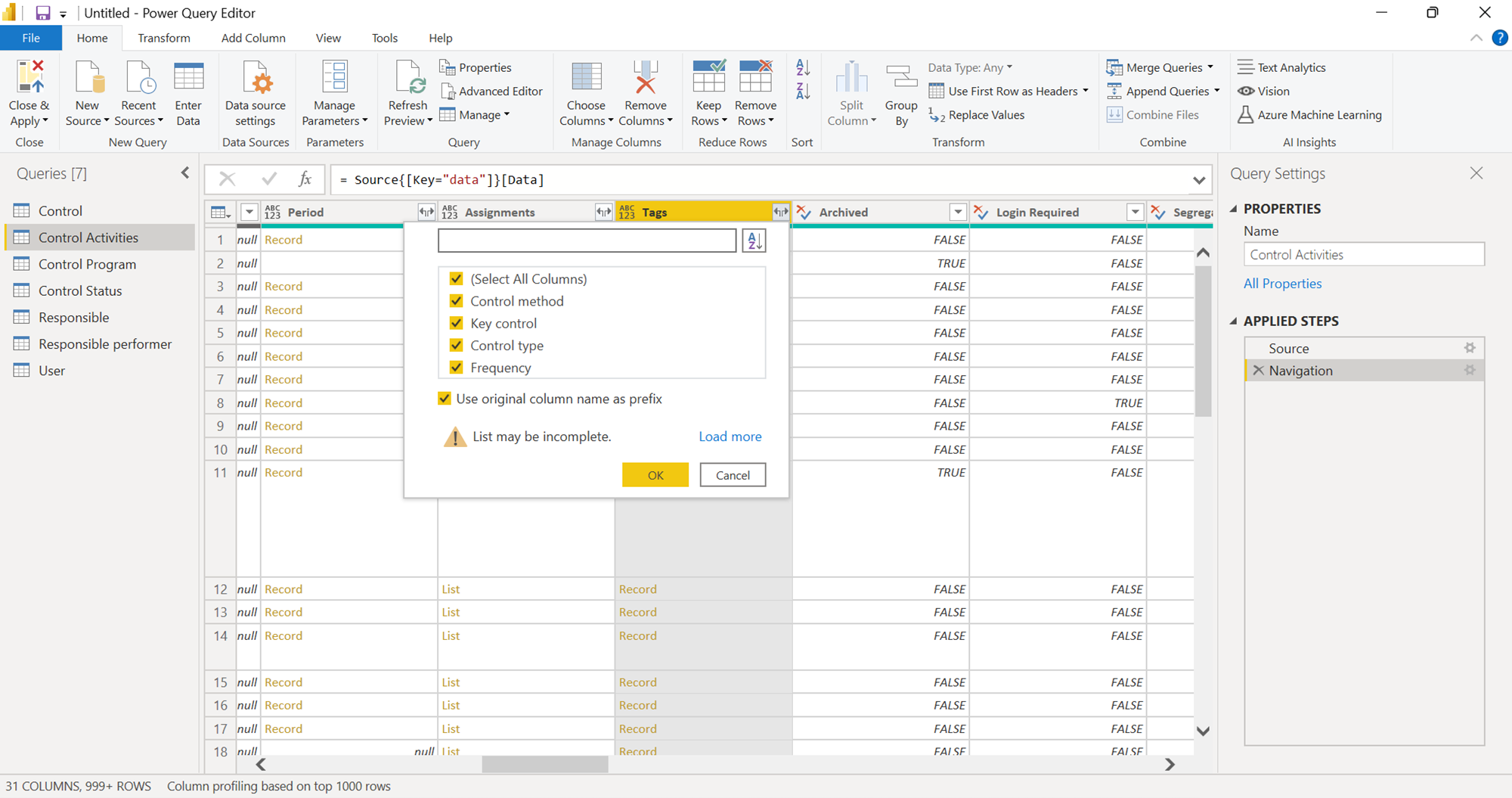 3. Click on

again for each tag column, e.g. Tags Control method. Select "Extract Values..."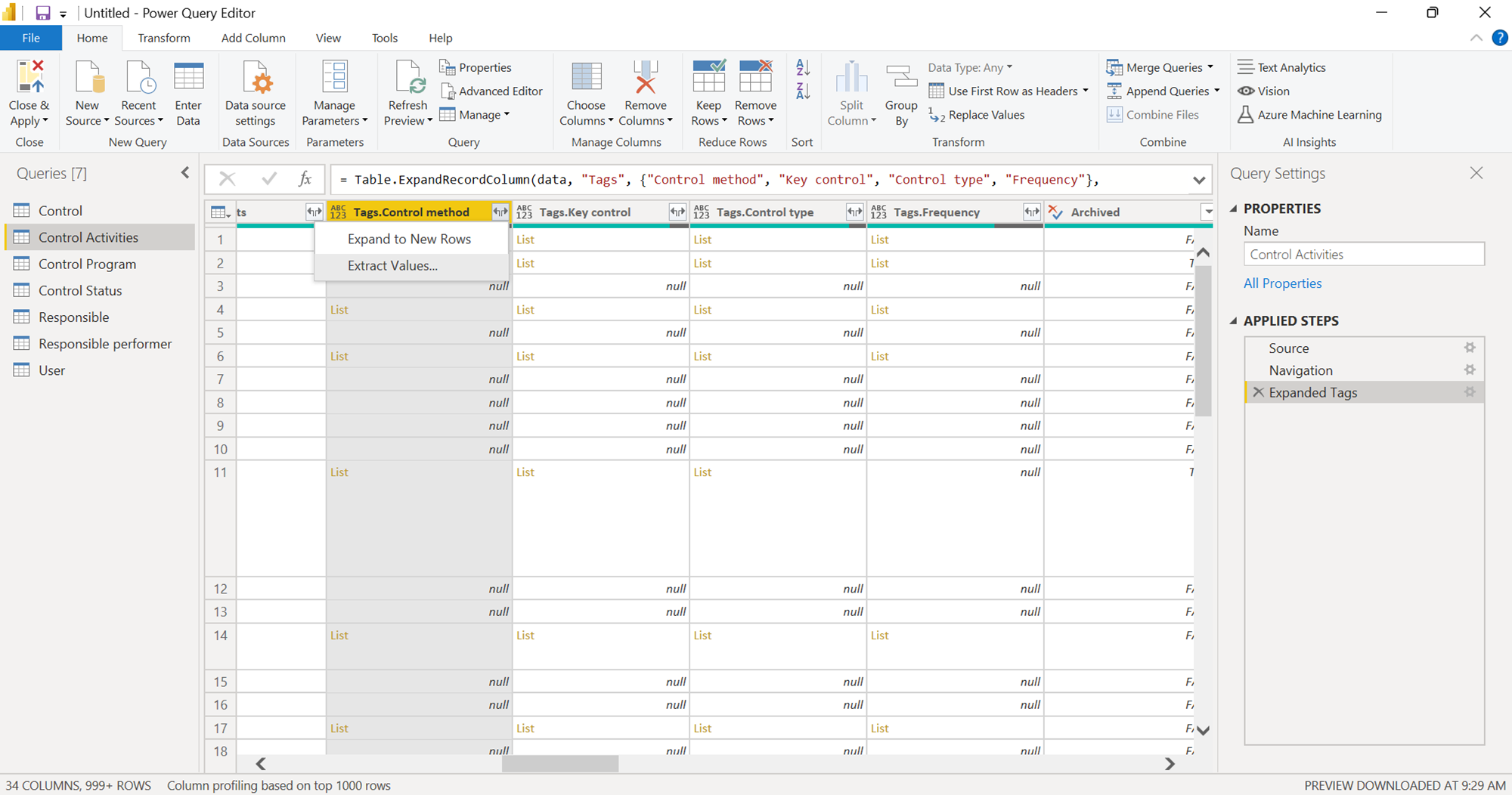 In the pop-up window Extract Values from the List, leave the default option "none".
4. Repeat this step for all tag columns.
You will see that the null entries are now replaced by the tag names, such as "manual" and "semi-automated" for control method.
Tip: The errors shown in the table only indicate that control activities that were not labeled with a tag for control method. Don't worry about it! 😊
5. Now go back to the Report view and click on "Apply changes" in the yellow message line.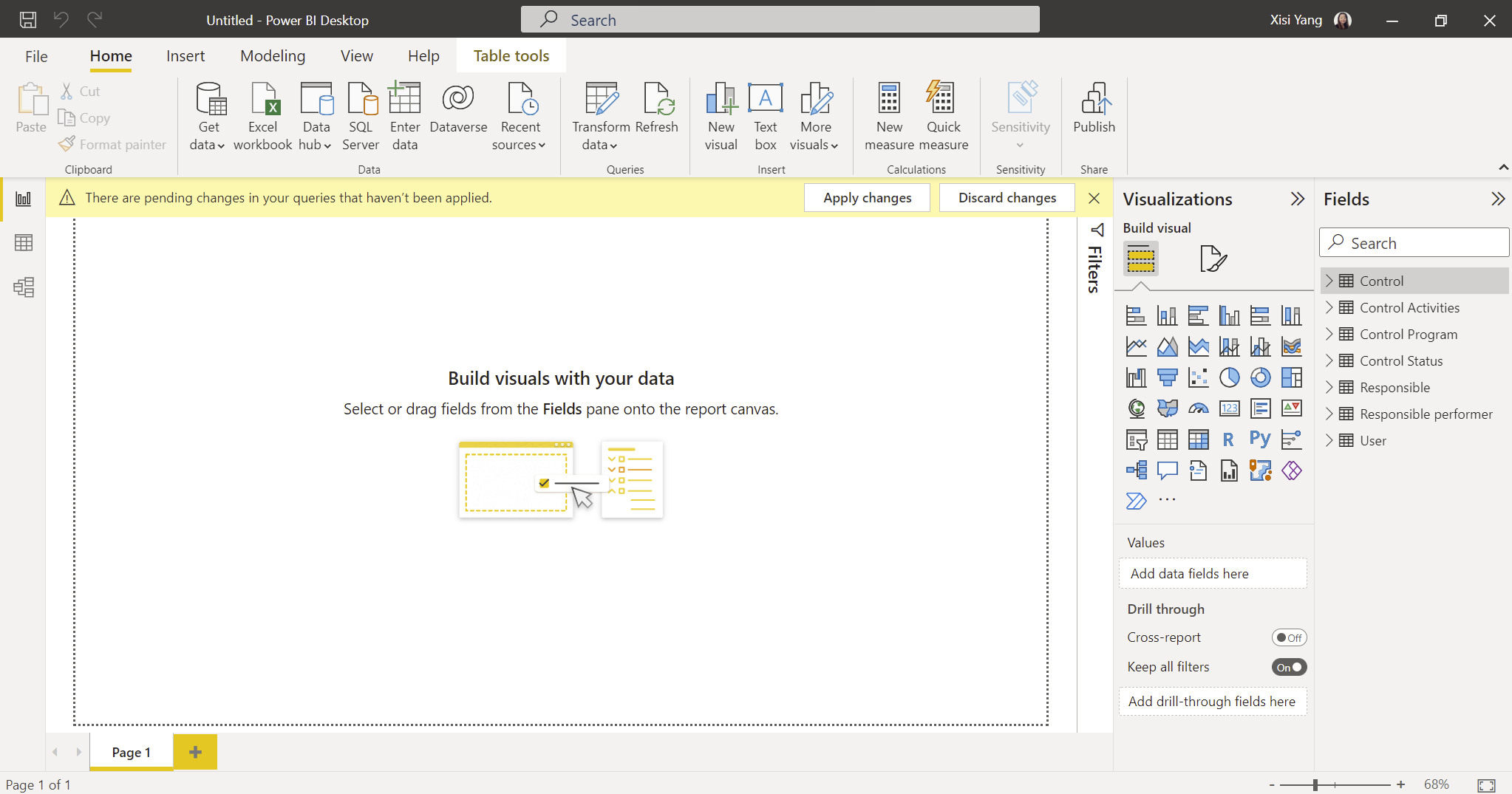 You will see under "Control Activities" that the tag data has been added.

Add time periods in the same way with the data column "Period".
You are now ready for reporting! 👍
Cautious: Please validate your data and make sure everything is correct. If possible consult a Power BI expert in your company.