By giving a control a detailed description, you make sure that the control responsible knows the context of a specific control. The assignee of a control will see the control details when viewing the control.
What does control details consist of?
The name and description of the control.
The program to which the control is assigned.
Assigned Tags.
How can I apply more detail to a control?
Go to "Control Management" in the left menu.
Click on "Create new control" in the upper right corner, as highlighted below.

Provide title and description as seen in Figure 1.
Add the control to an existing program or create a new program.
Tip! Providing a description is optional, but it can be a good idea to make sure the control is sufficiently described.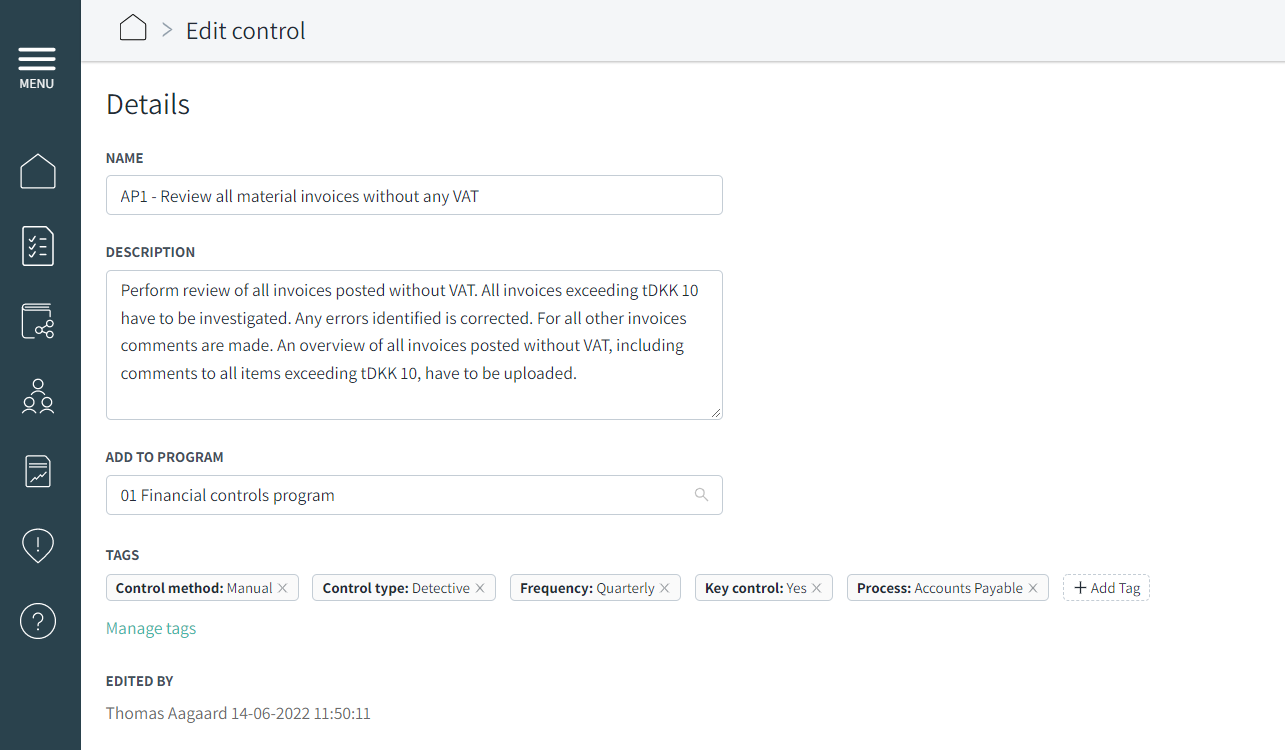 Figure 1: An example of control details
Note! Both title and description will be visible to the assignee when completing the control, but the assignee will not be able to see which program it is added to.
Learn more:
Do you want to edit typographies in the control description? Go to How can I format text in control descriptions and free fields?
Do you need to add links to a control? Go to How can I add links to the control?