How do I login with Username and Password?
Impero has a new and enhanced technology platform. This also means that the login procedure has been changed if you usually login with a username and password.
If you do not already know your organization please read this guide:
Type in your username (email address)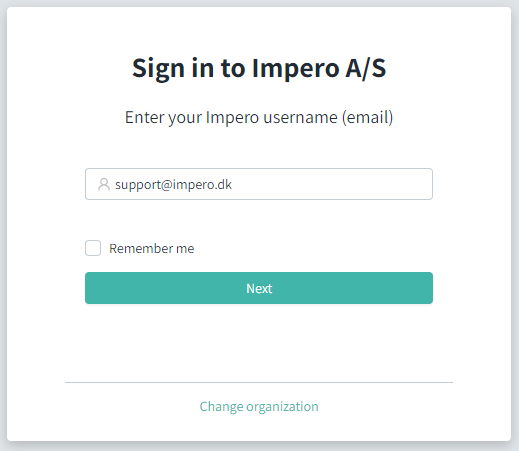 Type in your password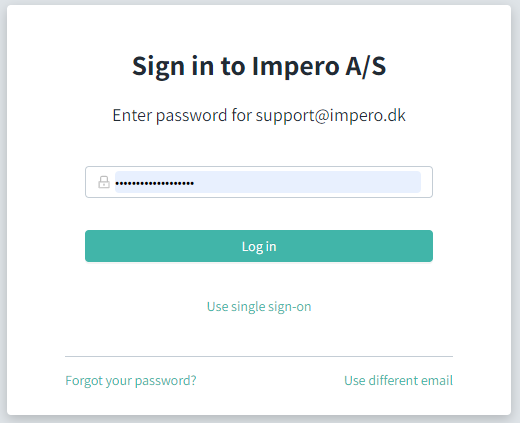 If you forgot your password click "Forgot your password?" An email with a reset link will be sent to you.