Impero has a new and enhanced technology platform. This also means that the login procedure has been changed if you usually login with a username and password.
How do i login with Username and Password?

1. Login through https://impero.com/ or go directly to https://login.impero.com
2. If you login through the Impero platform, click on login in the upper right corner, as illustrated below.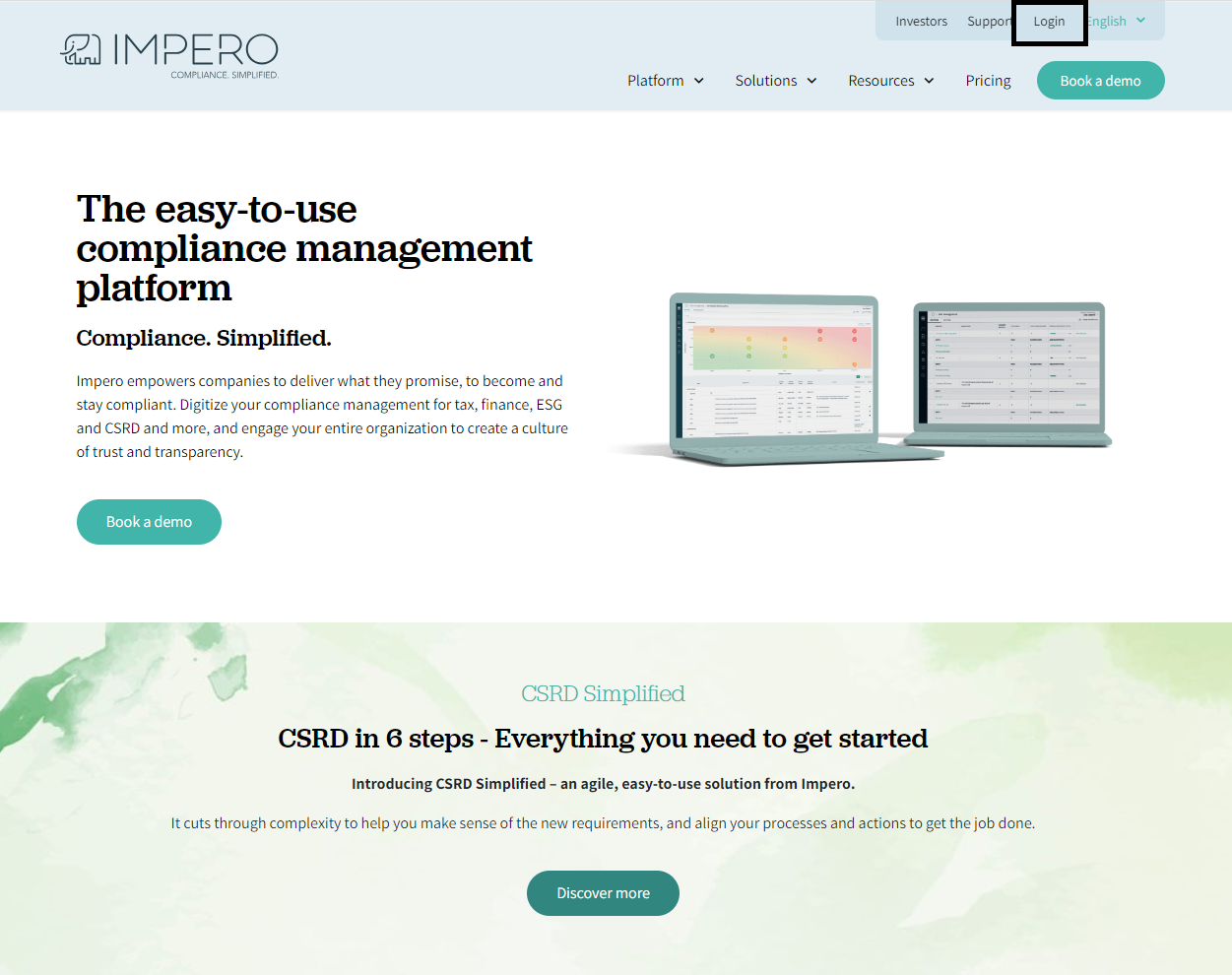 A new window will now open: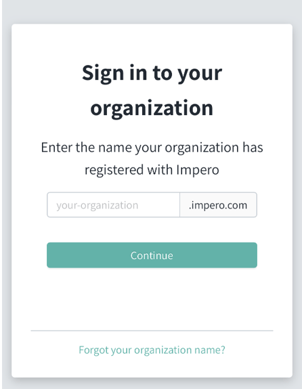 3. Type in the name of your organization, and click continue.
4. Type in your username (email address) (Figure 2).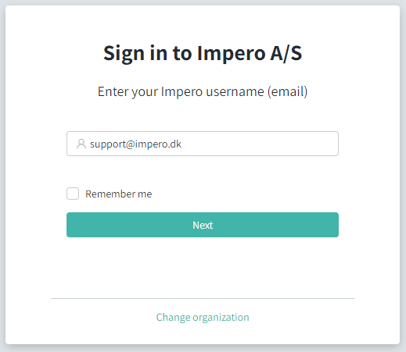 Figure 2: Example of sign in to an organization (Impero is used in this example).
5. Type in your password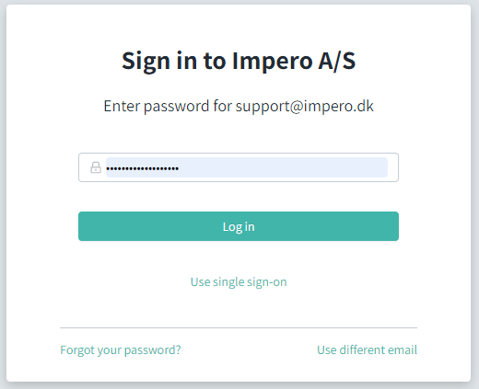 Tip! If you forgot your password click "Forgot your password?", as shown in the picture below. An email with a reset link will be sent to you.