Impero is running on our new and enhanced technology platform.
Our development team has been dedicated to securing the future performance of Impero, while at the same time keeping data integrity and security as the most important priorities.
This also means a new login procedure:
Login through https://impero.com/ or go directly to https://login.impero.com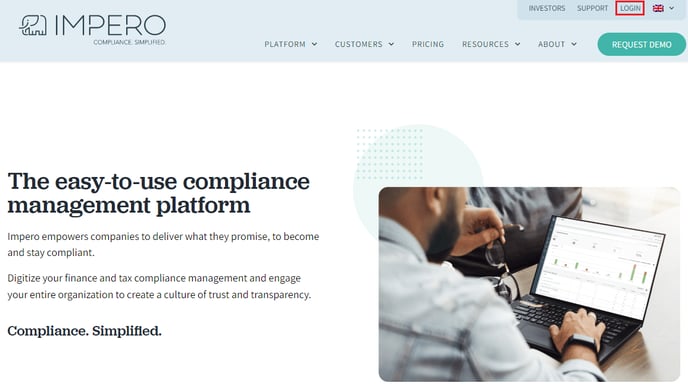 Type in the name of your organization.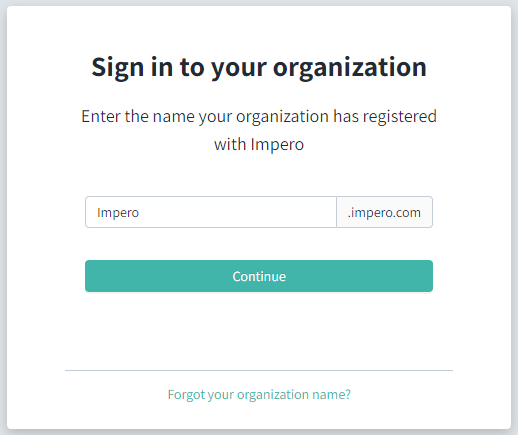 If you do not know your organization click "Forgot your organization name?"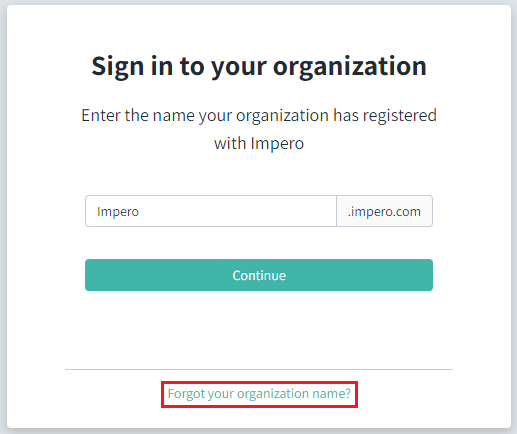 Type in your email and click "Send me an email". An email will now be sent to you with the name of your organization.