Impero has a new and enhanced technology platform. This also means that the login procedure has been changed if you usually login with a username and password and afterwards enter a 4 digit pin code.
If you do not already know your organization please read this guide:
Type in your username (email address)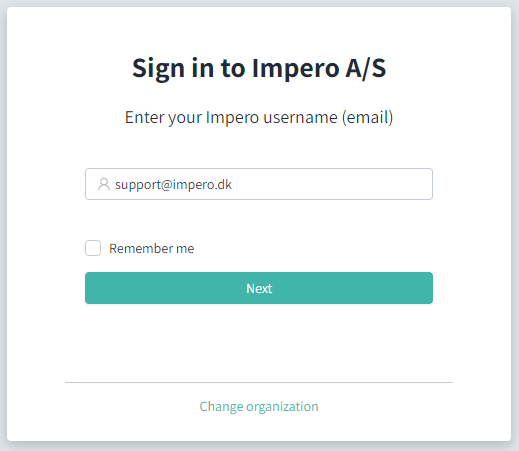 Type in your password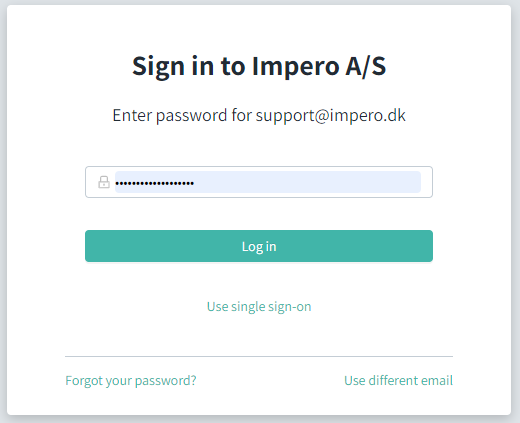 Type in your pin code
Forgot your phone?
If you are unable to receive the pin code because you do not have access to your phone click "Forgot your phone?"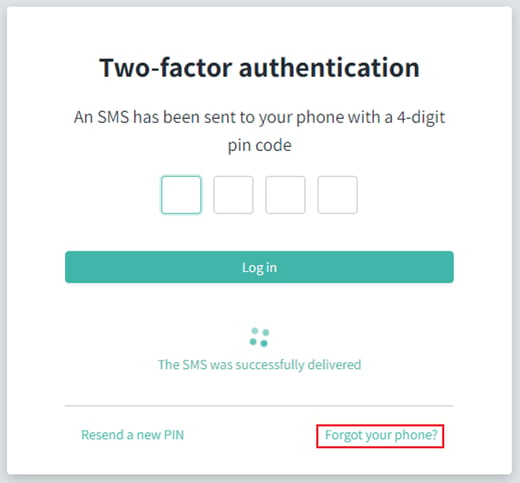 Type in the recovery code you received when setting up two-factor authentication.