When deleting your program, you will no longer be able to access the controls within this program.
Controls in a deleted program are still accessible when navigating via "View activities" from your Dashboard. To see the controls from the deleted program you must be an administrator.
How can I delete a control program?
1) Go to your Dashboard

.
2) Click on the title of your program, as demonstrated below.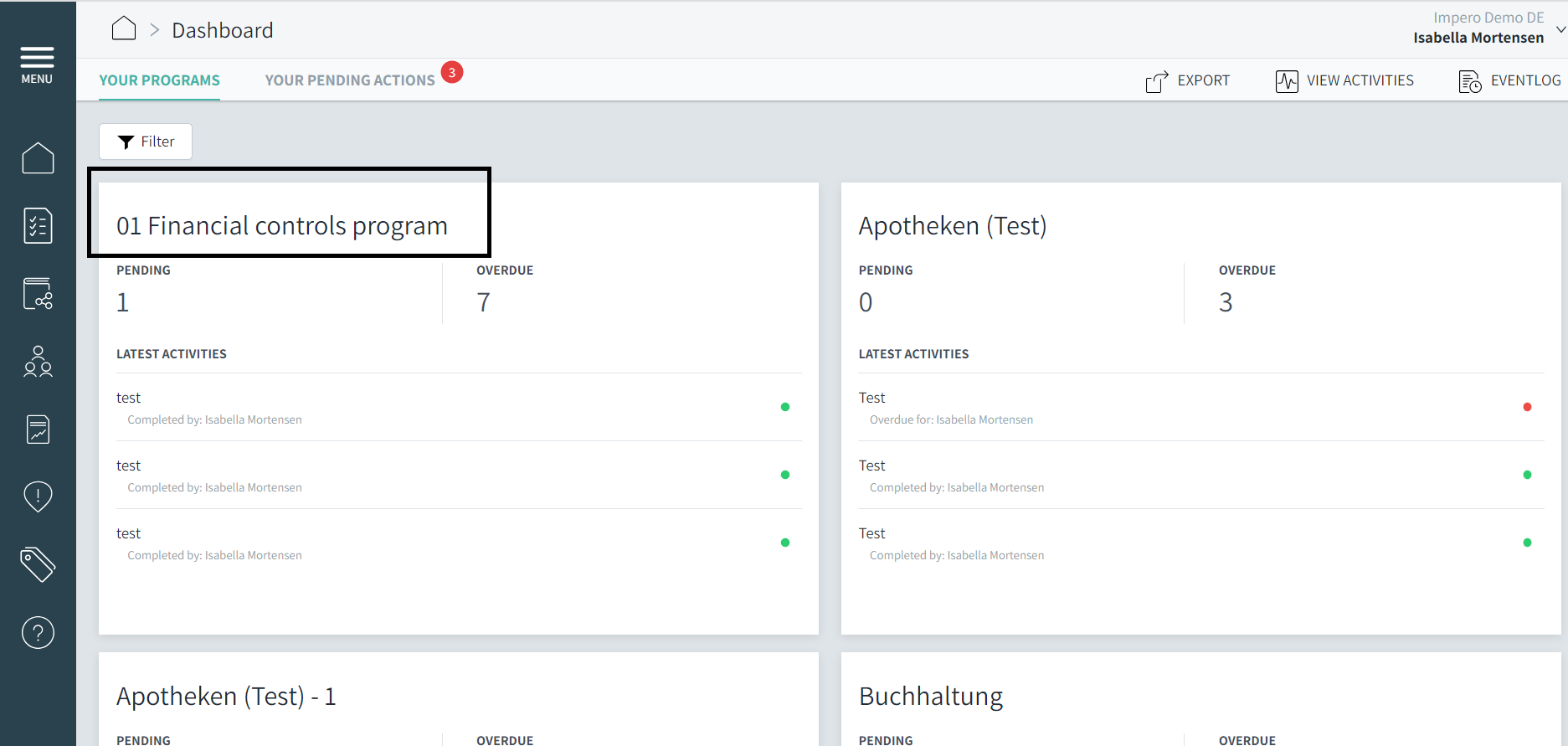 2) Click on "Delete"

in the upper right corner, as shown in the picture below.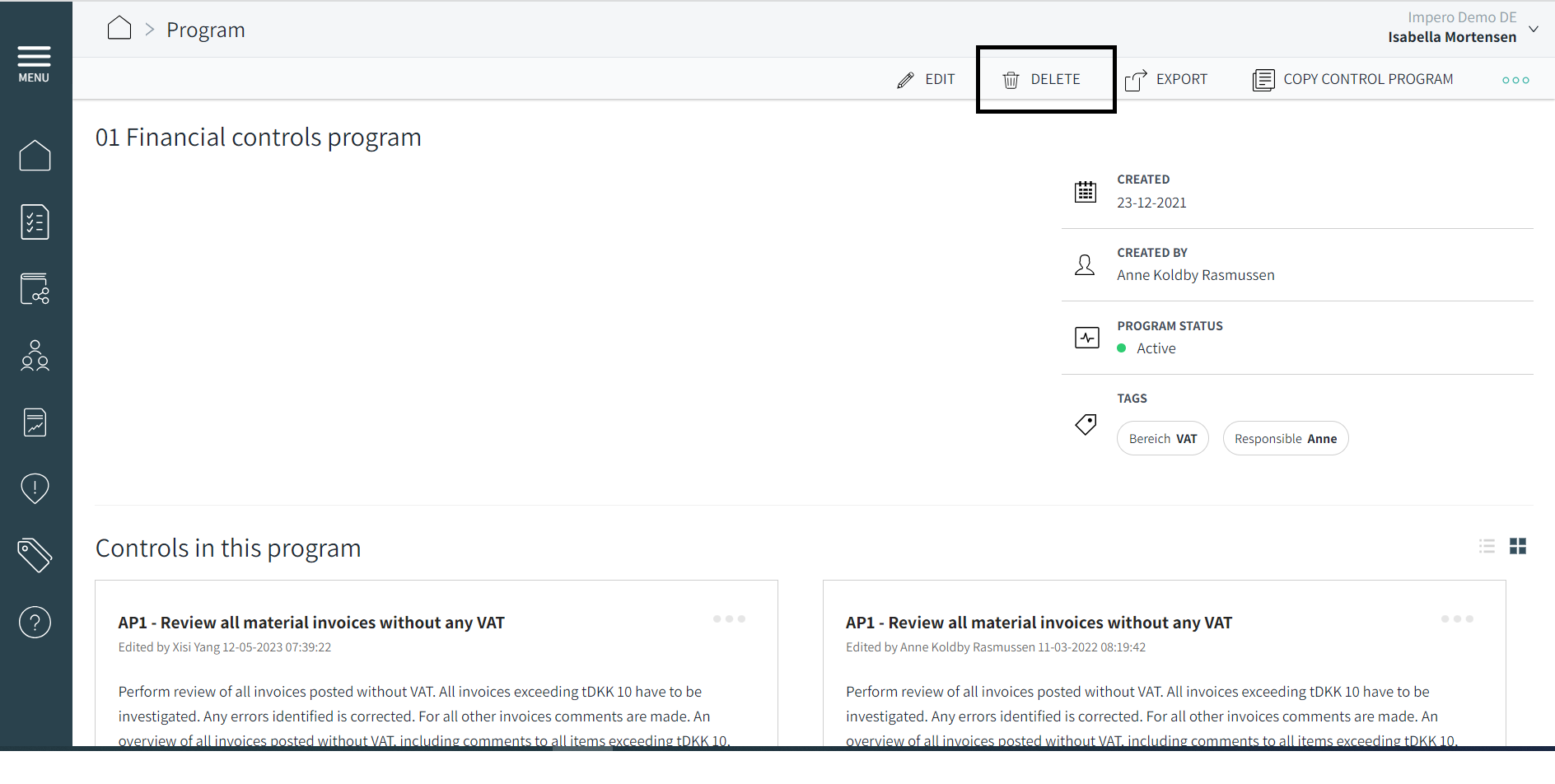 3) Type "IMPERO" in capital letters, and click "OK" to delete the program (Figure 1).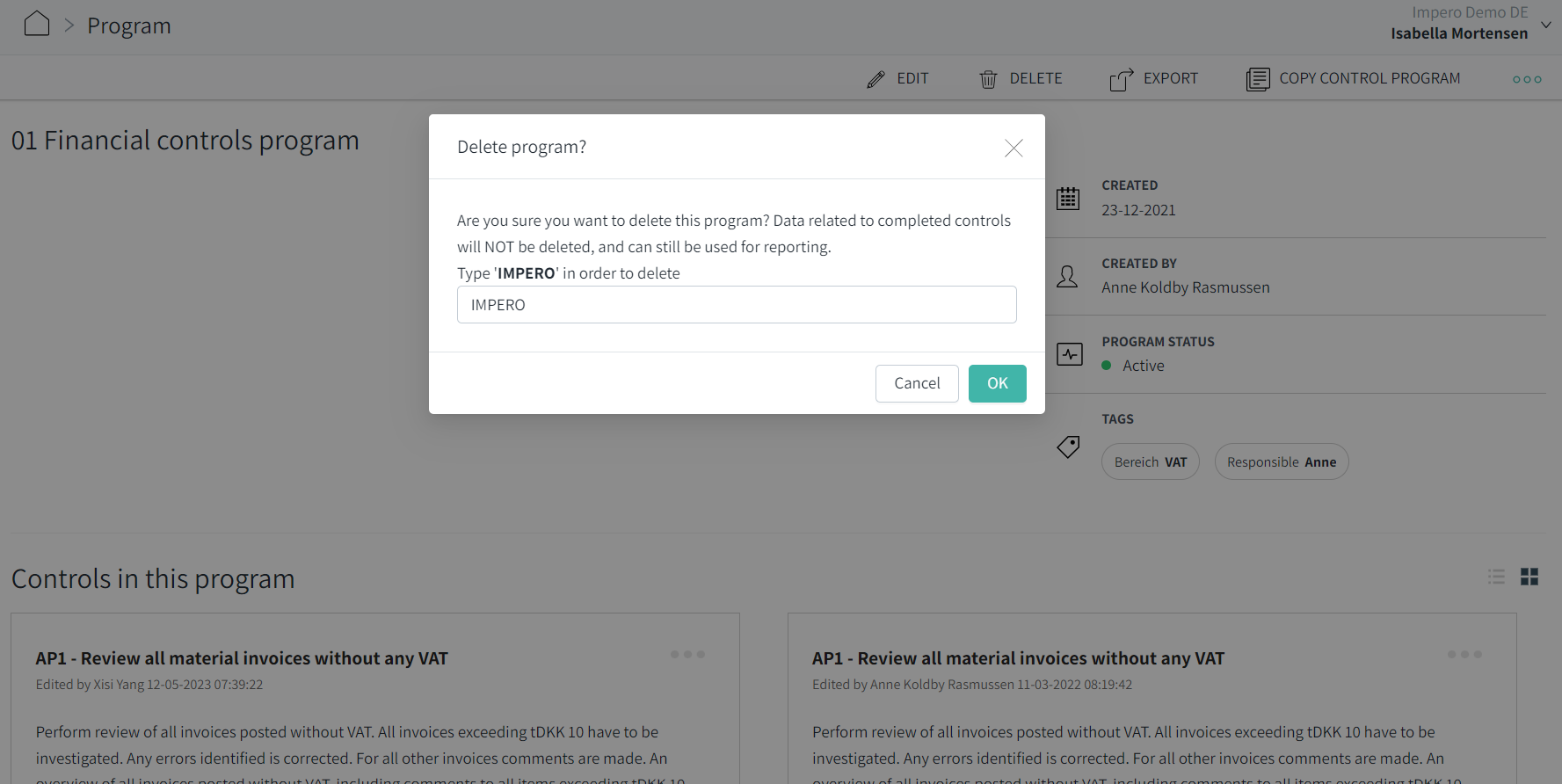 Figure 1: Delete program.
Note! The data related to completed controls will NOT be deleted and can still be used for reporting.


Learn more:
Do you need to create a new control program? Go to How do I create a new control program?