The Risk Management module serves you to populate all risks exposed to your organization (or specific areas) in a structured way. It enables risk assessment approach(es) customized to your organization.
In this way, you can support a top-down approach.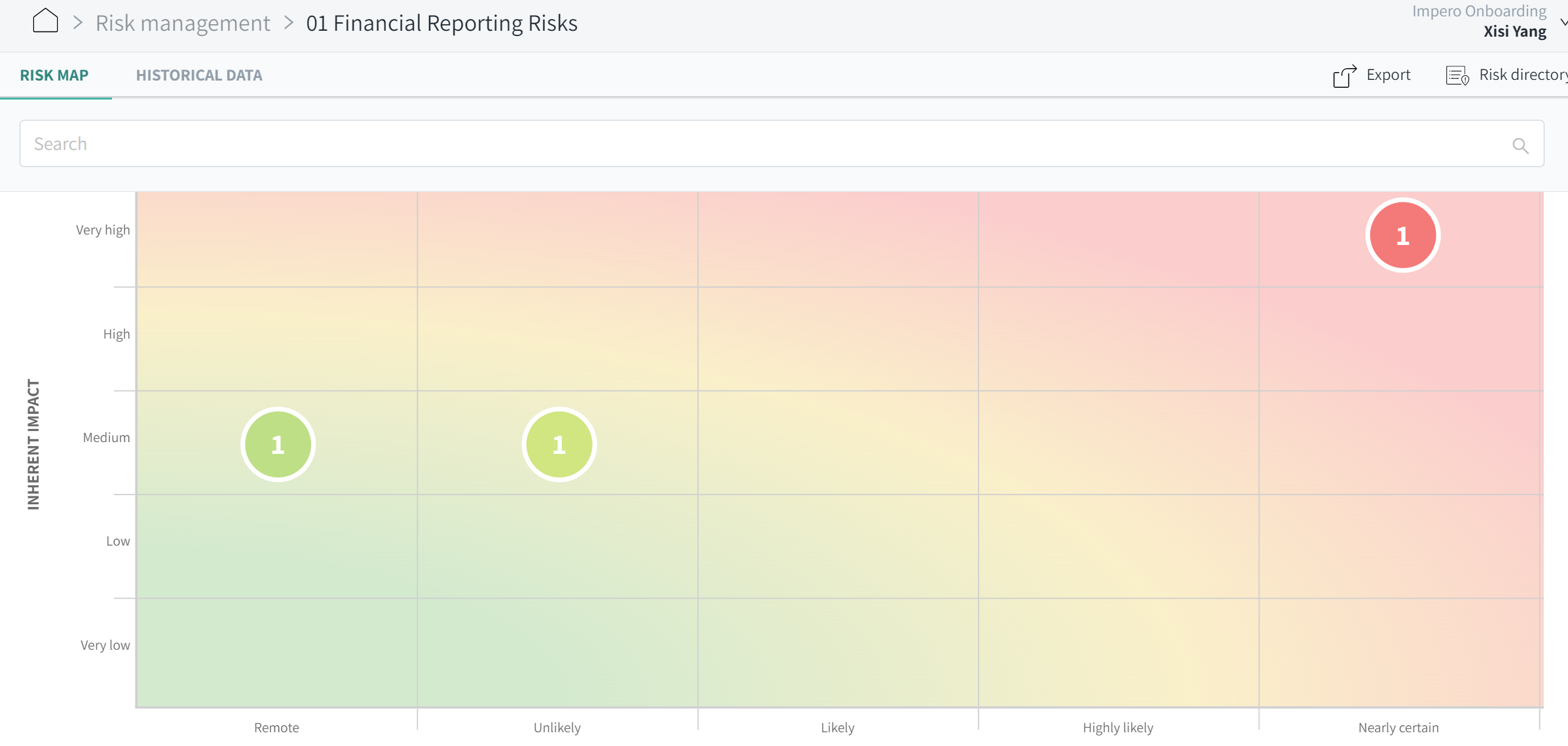 If your organization is divided into multiple entities/subsidiaries/regions etc., you can manage and assess their risks separately. A bottom-up approach is also supported in Impero.
★ You can reach a higher degree of risk management standardization and quality through:
Improved clarity of risk structure
Higher completeness of risk registration
Establishing standards for risk registration and assessment across entities
Supporting entity-specific risk management and improving decision accuracy