A new release of the Impero Compliance Management Platform is now available. In this release we have focused on enhancing the efficiency of the administration of your control program. We have also rolled out features that both reflect the complex controls flows of modern organizations and allow more risk-based control processes. Some minor enhancements and bug-fixing have been released as well.
Risk-based control execution by allowing 4-eyes control review
We are introducing a feature supporting more complex and increasingly risk-based control processes: Not all controls are equally important, and neither are your control programs applied equally to all processes or entities. We are launching the possibility to apply a stricter control review workflow when required by your risks or internal processes.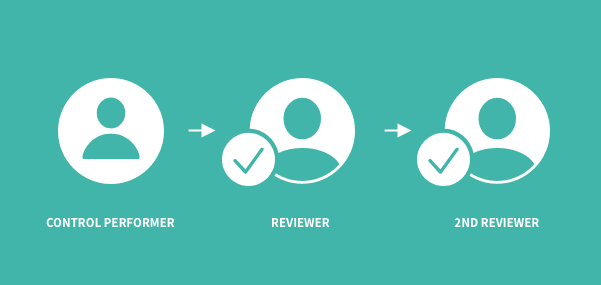 Imagine that you want to perform a control on a critical process or in a high-risk entity and you want to double check the quality of the executed control, or, again, that you want a control to be executed and reviewed in a local entity, but then ultimately signed off by somebody in Head Quarter.

We have become aware that our customers sometimes do require the above stricter processes where controls are reviewed not only by a single person, but by two sets of eyes. We are very excited to be able to support them with our new '4-eyes review' feature. With this feature, we enable you to assign a control and require that the execution is reviewed by two reviewers, before the control is considered executed successfully.

The '4-eyes review' feature gives you the option to add a second reviewer and works very much as the existing 'review' function. Assignment of the reviewer to a control, the possibility of feedback loops where the reviewer pushes the control back for clarification to the responsible, follow up emails and reminders, all follow the logic you know from the Control Review feature.
Easier platform administration with bulk updates
Most of our clients have large user bases, complex company structures, multiple control programs, and dozens of running controls. Re-organizations, changes in control programs and simply employee rotation take place in every organization and have an impact on your control programs. When changes happen, implementing them require modifying multiple control programs which can become tedious, repetitive work. We therefore spent time on making the administration of the Impero platform faster by allowing updates to be carried out in bulk, saving control managers a lot of time. Specifically, we now allow for the bulk update of:
Control name and description
Segregation of duties between control responsible and control reviewer
Whether the control performers and reviewers are required to login to perform a control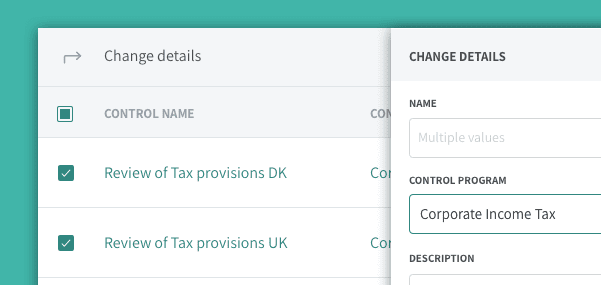 Enhanced security
We have strengthened the security of the platform by making the authentication protocols even safer. Authentication through Single Sign-On can now follow a stricter protocol and thereby further minimize the risk of compromise during the login flow.
Miscellaneous
We have also improved small things and solved a few minor bugs:
Performance improvement on the following pages: 'View activities' and report pages as well as in the risk module on the Risk Directories and the Risk Map pages,
Improving excel report formatting with numbers now correctly being exported as numbers and not as generic values,
Small sidebar design improvements to avoid long text tags being cut off.
Ending support for Internet Explorer 11
Microsoft is ending support of IE11 on 17 August 2021. We have decided to follow suit and will be ending support for IE11 by 31st December 2021. Impero will continue to run on IE11, but fixes specific to IE11 will no longer be prioritized.