With Impero's API for Power BI, you can create tailored dashboards for your stakeholders in order to gain an overview of critical numbers and to derive actionable insights.
You can make use of the high flexibility from which angle you want to interpret the data, pick the best suitable type of visualization to present it, and consolidate all on one page.
Especially for stakeholders that do not regularly access Impero, you can integrate Power BI dashboards into a Teams chat ensuring a smooth presentation flow.
Here is an example dashboard on the performance and rationalization of internal controls: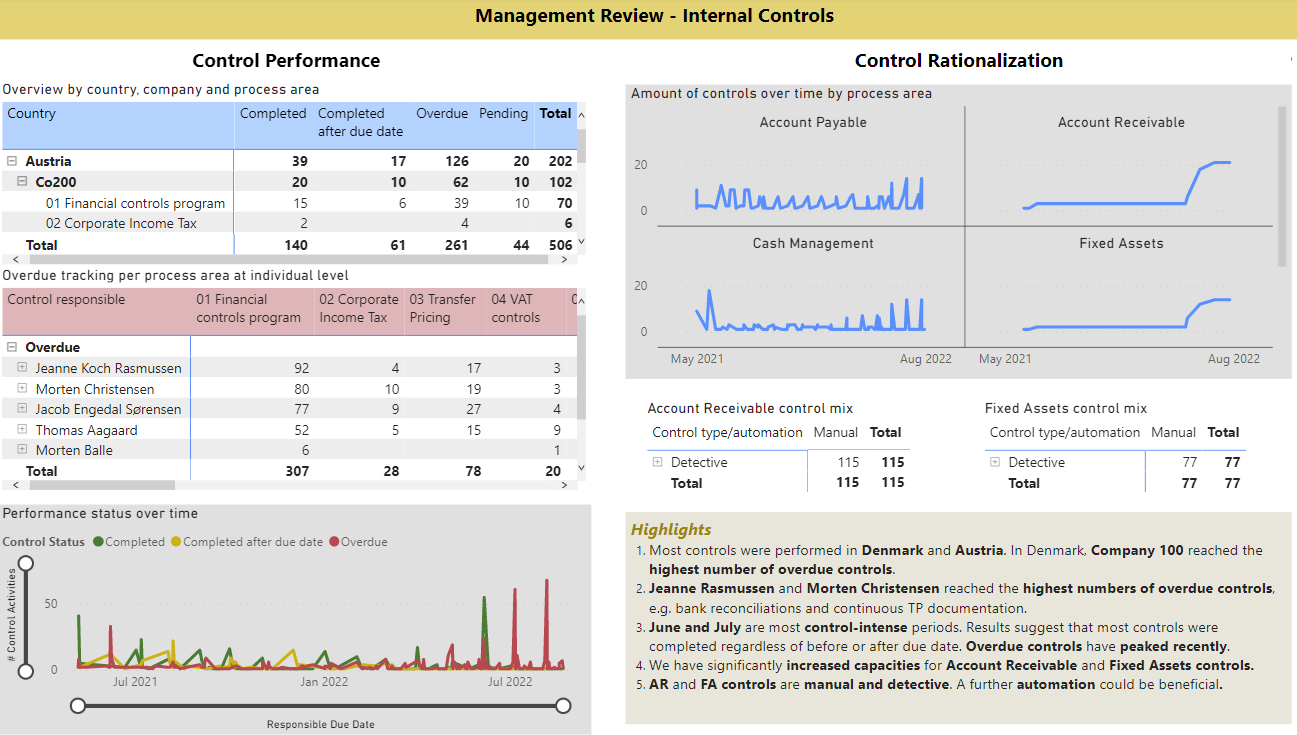 Note: Please reach out to your Customer Success Manager or via support@impero.com if you would like to have it as a template or have any further questions.