A program is a grouping of related controls, based on control area, business units, responsible departments or any others.
IMPERO provides real-time status of control completion for faster and efficient decision making via the "Your Program" view on the Dashboard.
All programs, thereby all relevant controls in the organization, can be viewed directly from the home screen on login along with the convenience of summarized status at your fingertips.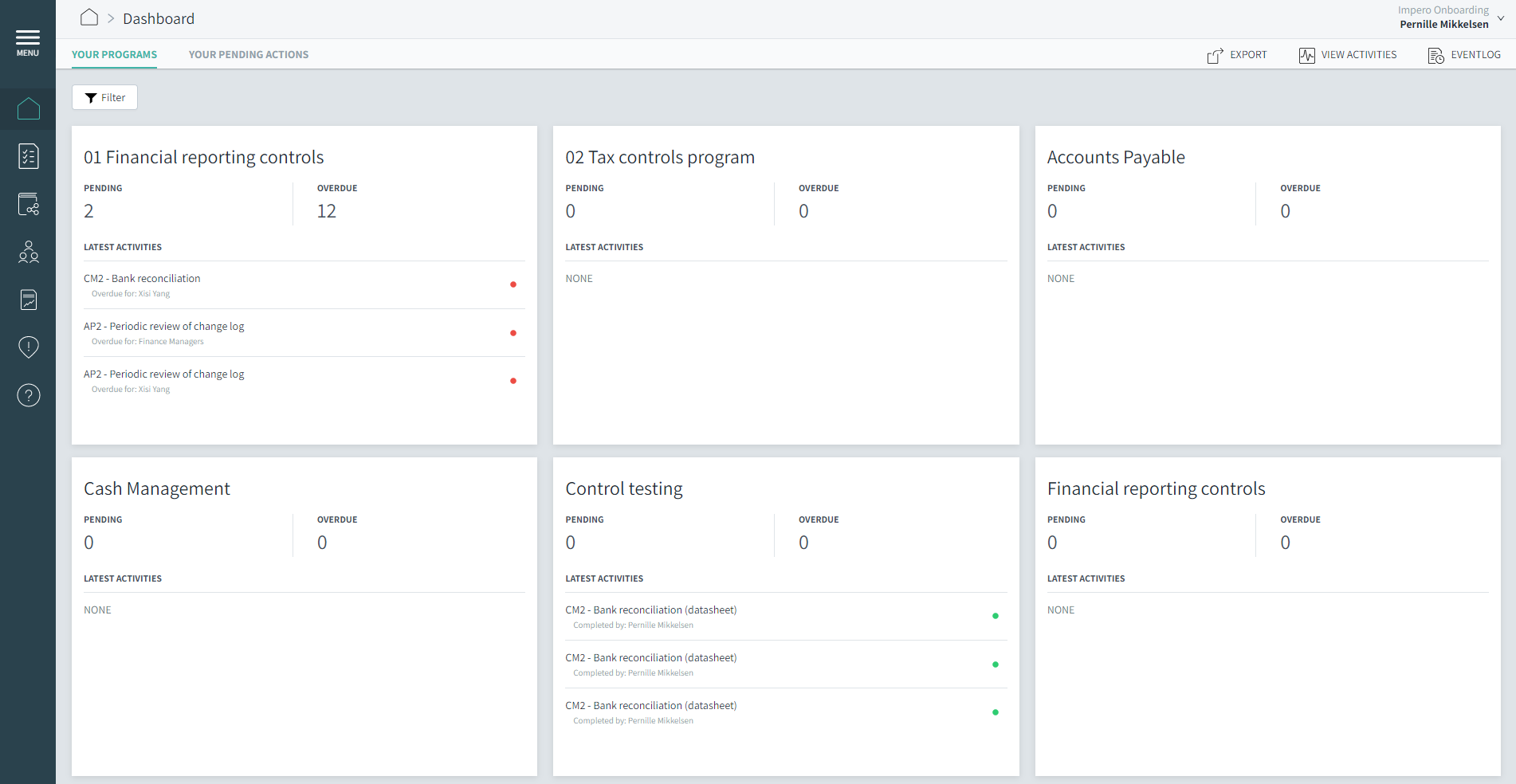 Features
Quick View: All programs are displayed with their status. You can see the number of the controls related to the program that are pending or overdue
User friendly navigation: At each individual program, you can click on the titles "Pending" and "Overdue" to get complete lists of all controls for that program
Easy organisation of tasks: Several grouping tags such as "Tax" can be built in for ease of access.
Navigating
The control program on dashboard displays the controls outstanding or overdue and three latest activities.
Click on the "PENDING" button to view list of all controls open for the control area
Click on "OVERDUE" button to view list of controls past their due date
The list of all activities can be viewed in the control program. Open the relevant Program and select "View Activities" from the menu at the top right corner. The activity status is marked with colored dots. Green dots indicate that a control has been completed. Red dots indicate that a control is overdue.