In this release, most of our efforts have been dedicated to preparing the database migration required for the upcoming Reviewer Tasks feature. Although there are no visible changes in the system at the moment, this step is crucial for successfully implementing the Reviewer Tasks feature. Please note that the database migration will require some downtime. We have scheduled this release for Sunday, October 15th, to minimize disruption to our daily Impero users.
Quick Access to Activities
We've introduced a handy new feature to streamline your Control Management experience. Within the Program and Controls view of the Control Management module, you'll find an "Activities" column that displays a numeric count. This number represents the total Control activities associated with each Control and Control Program. You can instantly access the Activity list specific to that Control or Control Program by clicking on this number, making your workflow more efficient.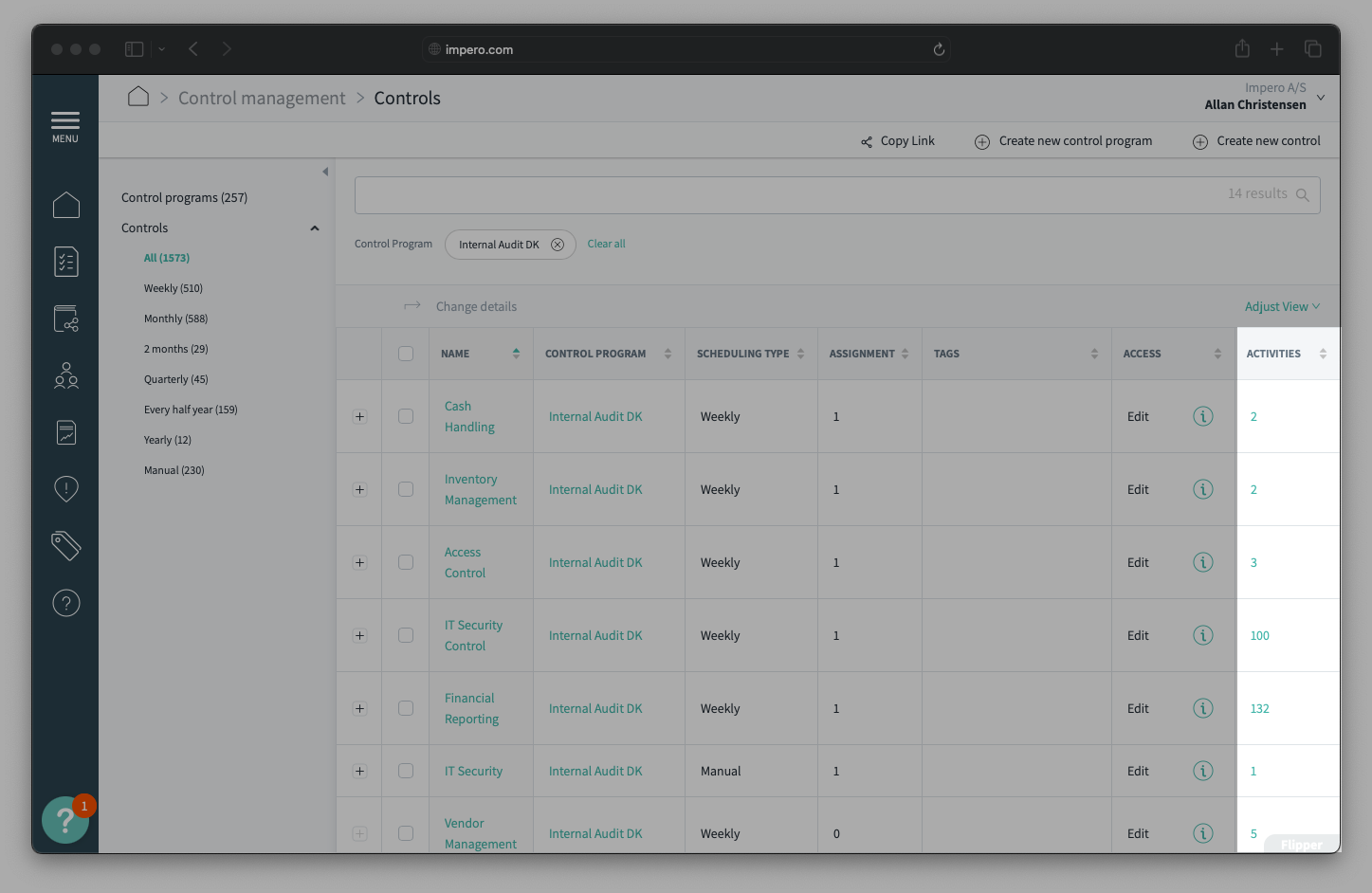 In this release, we have also rolled out the following improvements and fixes:
Feature – Quick access to activities from control management.
Security – Removed the possibility of users changing their e-mail addresses.
Fix– Spacing issues fixed on the Risks detail page.
Fix - Incorrect Date in the status report chart when changing system time.
Fix – "Invalid date CET" when opening preview in Safari.
Database migration to support the upcoming Reviewer Tasks feature