We're rolling out a layout improvement on Thursday, September 14th. There won't be any downtime, and your controls will remain unchanged
At Impero, your feedback is our guiding star, and we're excited to share some news about an upcoming release that will make reviewing controls easier.
Design That Wowed, But...
The recent redesign of the control page has received widespread positive feedback, and we're thrilled that so many of you find the updates refreshing and a better experience overall. That said, we recognize that some users, especially those who depend on reviewer comments for task documentation, have encountered challenges with the new layout.
Your Concerns, Our Call to Action
When we received feedback about these issues, we didn't just sit on our hands. Instead, we sprang into action, arranging calls with affected users to delve deeper into their experiences and understand their pain points.
Armed with your insights, we set out to craft a solution. We're happy to announce an extraordinary release of Impero scheduled for Thursday, September 14th, designed with your feedback in mind. Here's what's in store:
Streamlined Workflow: We've listened, and we're relocating the workflow options and reviewer comments from the dialog box to seamlessly integrate them with the control tasks on the control page. This change promises a smoother, more efficient reviewer experience.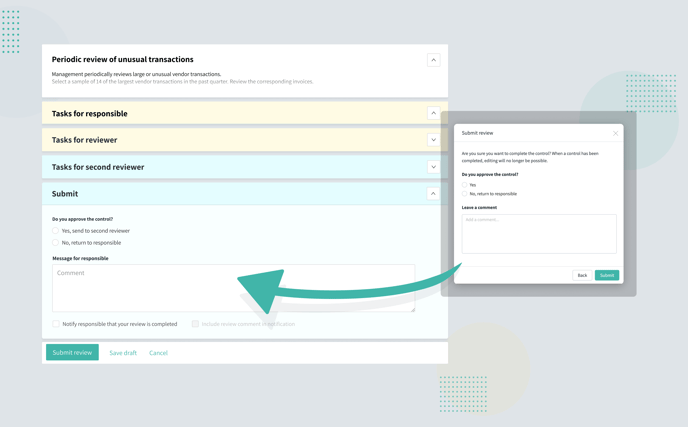 Clarity at a Glance: Ever felt like there's more to a control description than meets the eye? Our upcoming release introduces a clear indicator that lets you know when additional content lies within the control description. With a single click, you can expand the section and view the entire control description, ensuring you never miss crucial information again.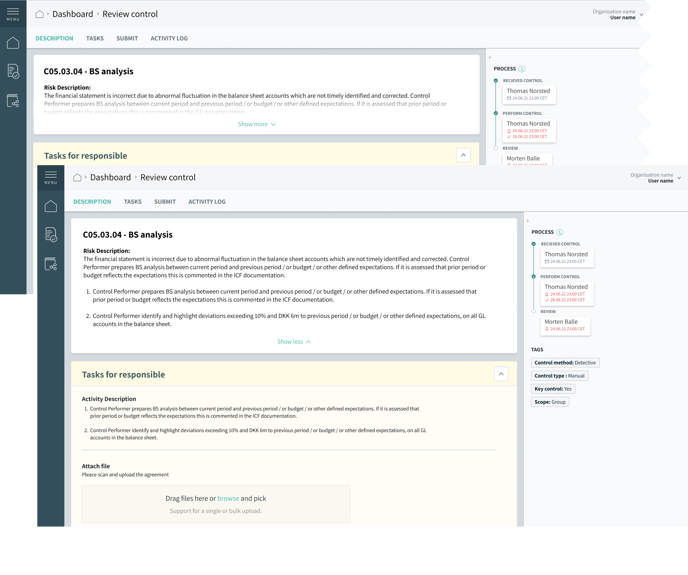 We want to emphasize that these changes are all about enhancing usability while preserving the integrity of your data capture process.
Looking Forward to November
But wait, there's more! As we look ahead to November, we have something truly special in store - the full Reviewer Tasks feature set. Picture this: the power to create specific tasks for reviewers and second reviewers for each control template. The best part? We won't disrupt your existing controls when we introduce this new feature. You get to decide which controls to enhance with reviewer tasks and define the tasks that matter most to you.
Stay tuned for deeper insights into the Reviewer Tasks feature set as we draw closer to November.
Your Feedback, Our Fuel
We can't emphasize enough how much your feedback drives us. You are at the heart of Impero's evolution, and we're immensely grateful for your continued support.
As we prepare for this exciting release on September 14th, please know that our support team is here for you. Should you have any questions or need more information, don't hesitate to reach out.
Thank you for being part of our incredible Impero community. Get ready to experience a better, more efficient Impero workflow very soon.