On 23 February 2022, the European commission adopted a proposal for a Directive on corporate sustainability due diligence.
The new rules will apply on large EU limited liability companies that have:
500+ employees and net EUR 150 million+ turnover worldwide
250+ employees and net EUR 40+ million turnover worldwide, and operating in defined high impact sectors, e.g. textiles, agriculture, extraction of minerals.
The official Annex can found downloaded here.
Impero can help you to build a robust risk management and control framework. With our API for Power BI, you can create advanced reports to increase transparency into how you control the ESG risks described in your sustainability report or other ESG disclosures.
Here is an example dashboard: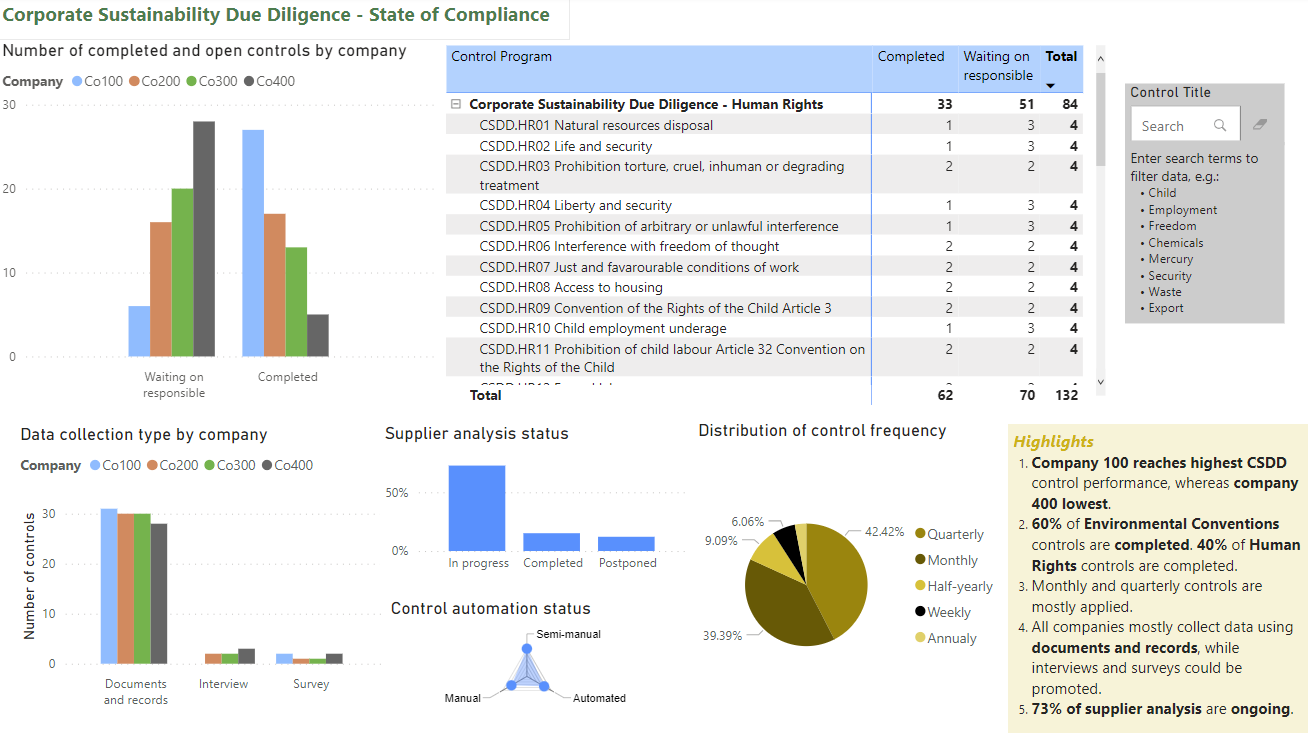 Note: Please reach out to your Customer Success Manager or via support@impero.com if you would like to have it as a template or have any further questions.