How do I filter my programs on the dashboard?
Find the right program or controls related to a particular employee or business entity swiftly by using the filter function from Dashboard.
1. Click on

as shown in the picture below.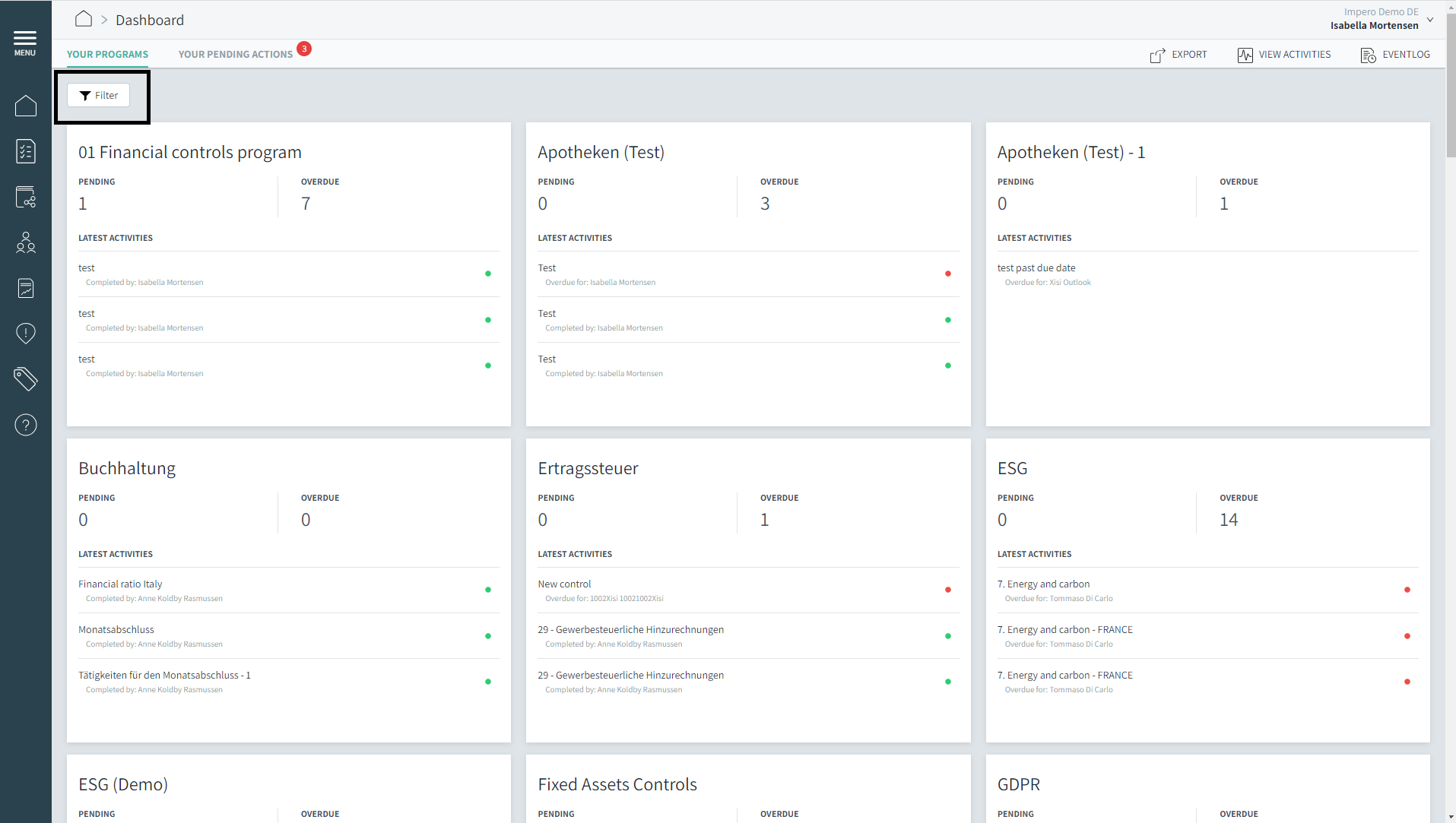 2. You can now filter the view of your programs by tags, find all the untagged programs, or see all programs in your responsibility area.