How do I filter and exclude content using the search bar?
An Impero report always shows you the entirety of control results in your environment, to which you have access to.
You can use search bar to narrow down control results by entering e.g. control program name as illustrated below: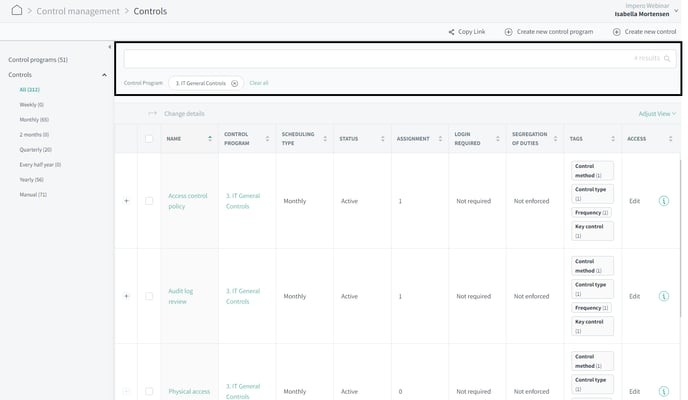 What can I filter for?
Control program
Control
User name
Group name
Period, date
Tag
Need to exclude content?
Enter a minus symbol followed by the content to be excluded, e.g. a program "-IT General Controls" and click on the identified item. Then, results from this program is successfully excluded from this report both in the bar chart and in the data table.
The excluded search will be displayed red, as illustrated below: